Introducing Digital Decals - Digital Beer Decals

July 31, 2020
_ _
Digital Decals finally launched!
2016, I frequently visited bars where a beer name was handwritten on a piece of paper and stuck to the tap (especially for limited release beers) . During various conversations with bar staff, I was told that they either lost the epoxy resin decal or the brewery forgot to supply it. On further investigation, I discovered the high cost of these decals and the negative environmental impact. I set out on a mission.
Having lived rurally for many years, getting to a brewery or bar with good beers generally meant I needed to drive. One thing that always bugged me was trying to figure out how much I could have of a higher percentage beer… taster or pot only? Bar staff can tell you how many standard drinks something is, but when you are summing up a list of options, sometimes you just don't want to chat.

Australia has around 90 different standard glass sizes, so when you get around a bit, it is a bit daunting considering the size of glasses. The project needed to include how many standard drinks per the glass sizes the venue served them in.
We formed Crawl Media. The first prototype set us on a journey to discover the fantastic local service providers and manufacturing offerings within a 10-minute drive. Being passionate about buying local, and local manufacturing, we met up with Brendan of CHIEF MANUFACTURING in Brendale, QLD. After a 10-minute chat over the phone, we popped in and was soon confident they were the right fit. Having toolmakers on site, we were able to bring the concept in, and get it refined for structural integrity. A week later, 10 x aluminium prototypes were made. The initial prototype used $100 smart phones to run our app. We knew using a phone was never going to be a long-term solution for various reasons, however, it was a fantastic medium to cheaply field test the product to further develop the software we had built. Chief Manufacturing produced the case that held these phones. The path was set.
The first gen of the decals (pilot to test software) was installed at TAPWORKS CHERMSIDE in October 2018. They were well received, but a nightmare to service as at that stage it was essentially an app on a phone.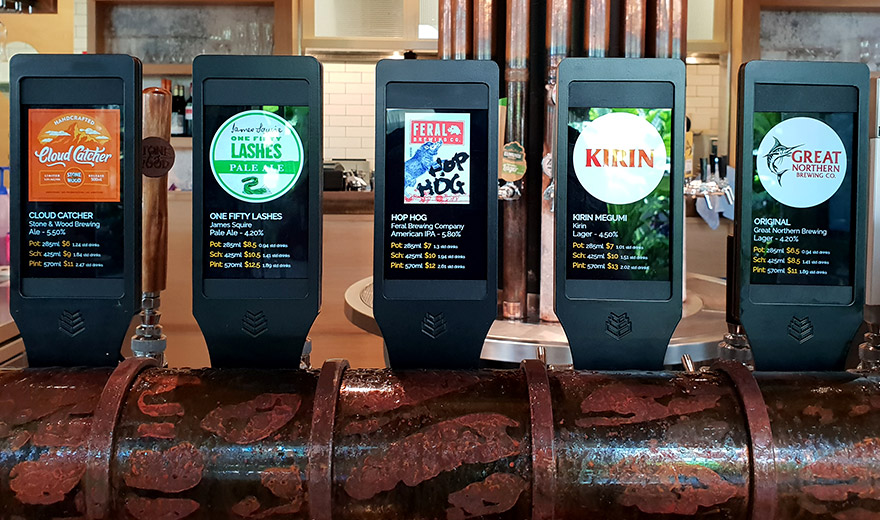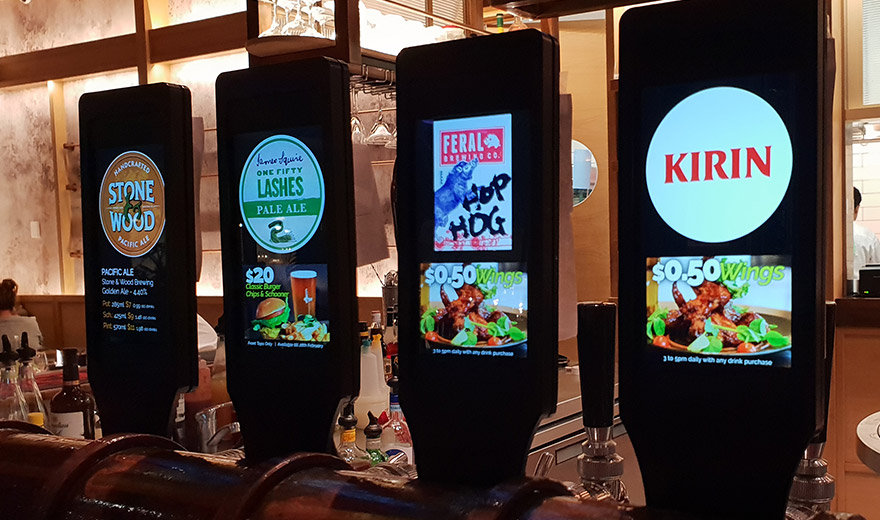 The next step was to work out how we were going to mass produce them. This was no easy feat as essentially we were building a product, not dissimilar to a mobile phone, on a shoe string budget… and always looking to provide a product with a more than reasonable cost price. Thanks to the recent technological developments such as Raspberry Pi, the scope was viable. We found a manufacturer of high quality, high definition LCD screens that you find in high end phones.
During this time we were investigating how to go about the housing. With the dream of getting these out globally, the only option was Injection Moulding. After chatting to various companies, we decided to engage DIENAMICS in Geebung, QLD. We could not recommend these guys highly enough for their expertise and assistance throughout the whole process.
We had engaged a local electronics designer and after 6 months of development were gutted to find out their work could not pass EMC regulations (an RF frequency was at an unpassable level). Back to the drawing board.
We then came across SHAPELY DESIGN. Peter Hayles was able to identify issues from the get-go and promptly provide a prototype. The PCB was extremely well designed which enabled super quick assembly. Shapely recommended TCM Adelaide for the soldering of the PCBs, of which Nathan Case and the team have done a fantastic job. Dienamics made the required modifications and supplied the files so we could get some trial 3D prints made up before the mould was finalised for mass production.
Looking to network with lovers of good beer, we put out a social media post for any designers who would like to assist us with the packaging for the decals. We met Craig of BEERS ILLUSTRATED. The brief was more based on complex packaging design (again on a shoestring budget) so it wasn't a great fit. What was a fantastic fit was his design and animation ability.
In late 2019, early 2021 we made further bug fixes and streamlined the system for greater ease of use. Apart of this upgrade also allowed the addition or high resolution MP4 videos (previously only animated gif was supported)


Here are some animated decal examples made by Clear Design Studio:
Last but not least, a massive shout out to Mark Metzeling of Macpherson Kelley. Mark is recognised as a leading lawyer in the Australian intellectual property landscape and appointed to the Trade Marks Standing Committee of AIPPI (The International Association for the Protection of Intellectual Property). We engaged Mark from the get-go and highly recommend you get in contact if you are in need of related services.
On the 20th June 2020, we installed the 2nd generation pilot at BREWSKI in Petrie Terrace, QLD.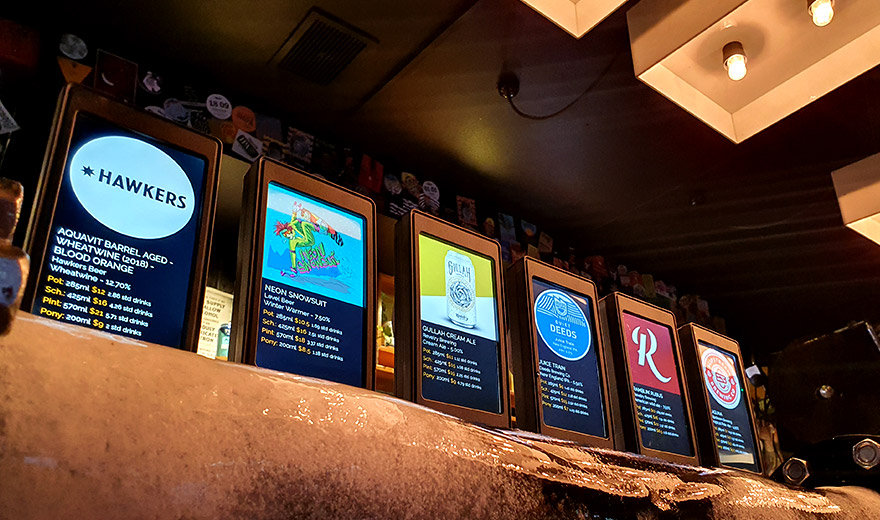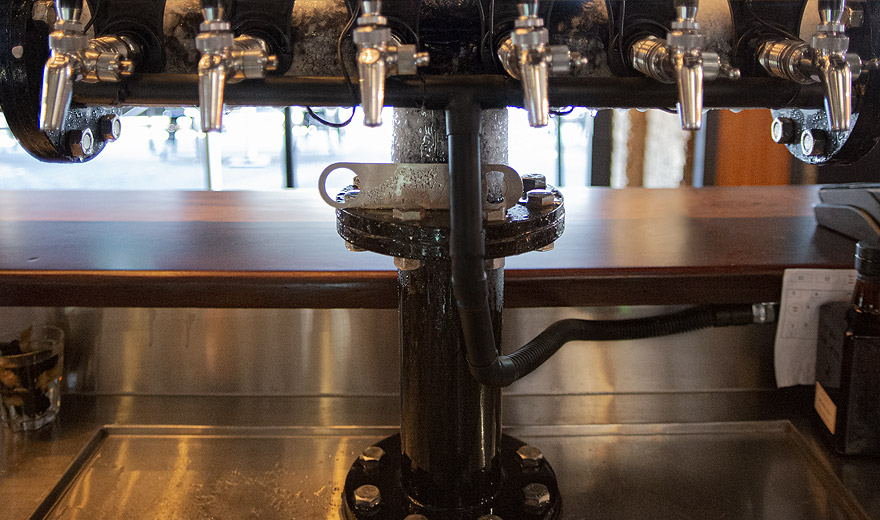 On the 28th July we ran our third and final pilot at HELLBOUND in New Farm QLD.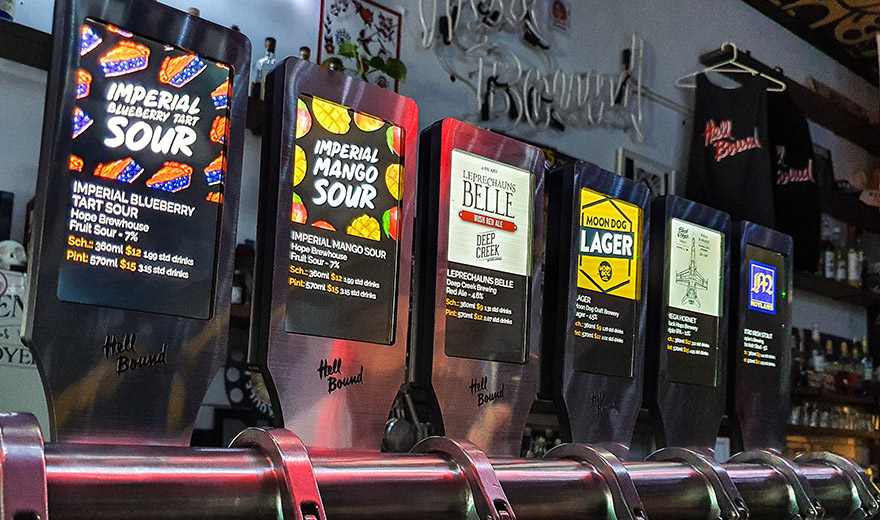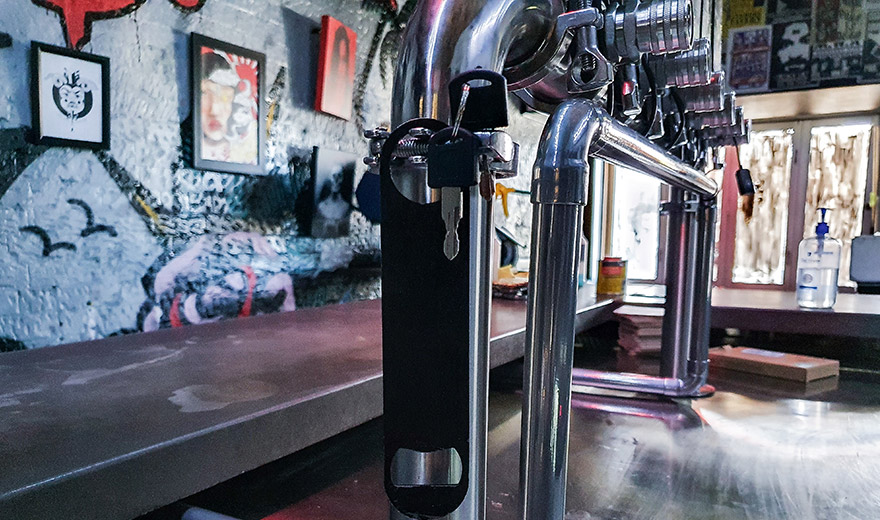 Come check them out!

If you own a bar, check out the feature packed options HERE

artwork requirements
note max file size is 30 MB


DECAL ART
RESOLUTION = 1280 x 1280 px
FILE TYPE = Transparent PNG
ANIMATED DECAL ART
RESOLUTION = 1280 x 1280 px
FILE TYPE = MP4
FPS = 24
LENGTH = 15 seconds (max)
PHOTO
RESOLUTION = 1280 x 1280 px
FILE TYPE = JPG
ADVERTISEMENT SLIDE
RESOLUTION = 1440 x 1120 px
FILE TYPE = JPG
====
Thanks for reading – now go drink some water.