How to make a portable Wheelie Bin Kegerator

March 8, 2020
How to make a portable Wheelie Bin Kegerator
I drink beer. I like good beer. That's why I created Beer Crawl. I also love camping. My camp fridge has less room for beer because the wife seems to think we need to bring food and drinks for the kids.
I did not want to go down the esky route as I hate having to buy ice – I wanted something more sustainable. Bringing bottles or cans is also a problem for rubbish storage.
I have a home made kegerator in my office. I look at it often. One day, I decided to make a portable version. I wanted something I could easily fit in the back of the Prado to take camping – or for when the wife drives – to the beach.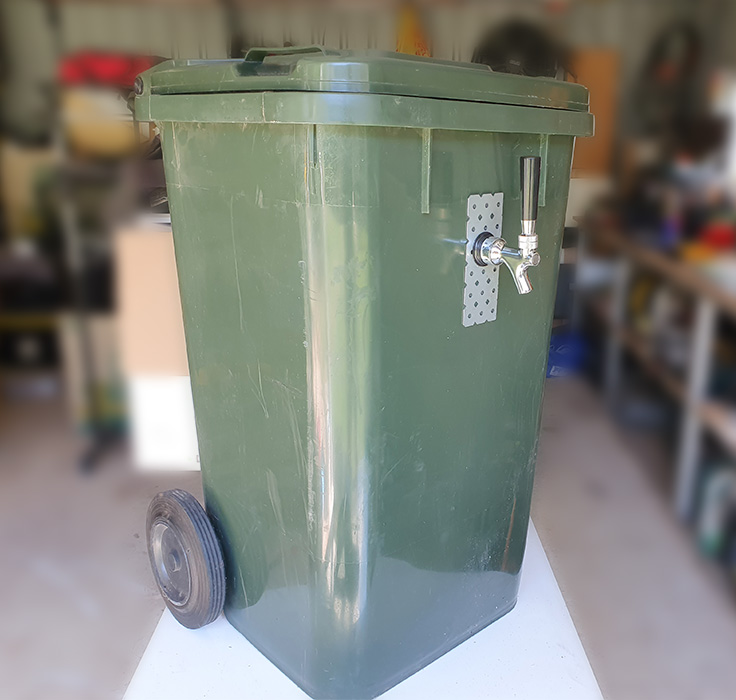 The first step was to add some insulation to the bottom.I had an old 'pool noodle' lying around so cut it through the middle (halving the height) then cut strips to the same of the base of the wheelie bin.
Next was to add a bracket to hold the regulator and gas bottle. I wanted this high so you could see it, but low enough for room for a 40mm foam inner lid.
I measured and drilled holes. Due to the weight, I added a bit of flat aluminium I had lying around to give it more rigidness (as the wheelie bin is somewhat flexible).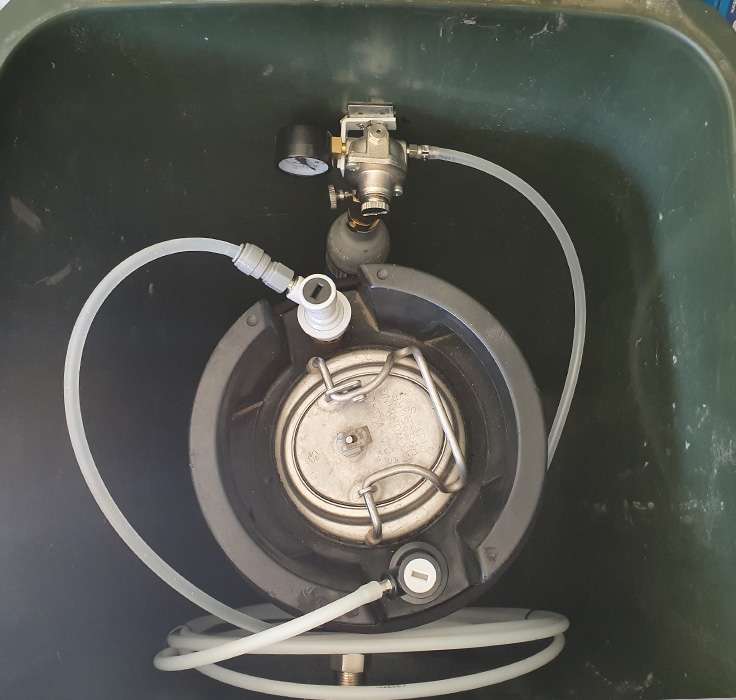 Next was to drill a hole for the tap shank to go through the front of the bin. Again, wanted the height right and added extra bracing before inserting the tap shank.
The Tap shank is made for fridges, being 100mmm long, I used a Dremel to cut to an appropriate length.
I had some left over insulation roll and sarking from a previous job, so measured 4 x panels, cut and wrapped the sarking. The sarking was bonded with spay adhesive and tape.
I don't necessarily recommend this – it's just what I had lying around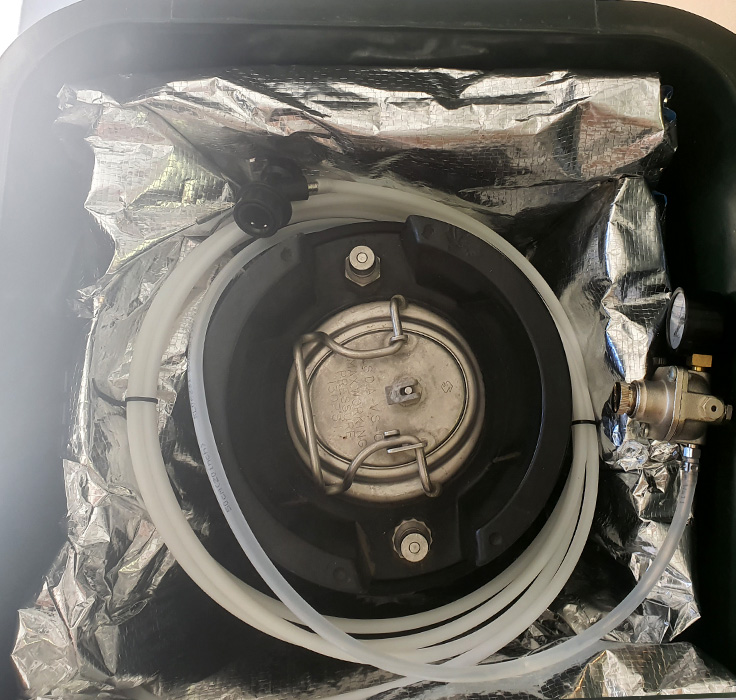 The last part is the inner lid. Just cut the 40mm foam with a slug fit to the internal of the wheelie bin. Then slot the Ice Bricks down each side (two on each side). Hardest thing to do is remember to prepare them before next use ?
If you are not into home brewing, and want to know where the nearest brewery you can use to fill your 19L (cornie) keg,


PARTS LIST